Fishbowl Terrarium Container ◦ Waterloo H: 21 cm
Regular price

Sale price

£36.95
Delivered straight to your door
Order by 2 pm for same day dispatch (Mon-Fri)
Free delivery over £50*
Share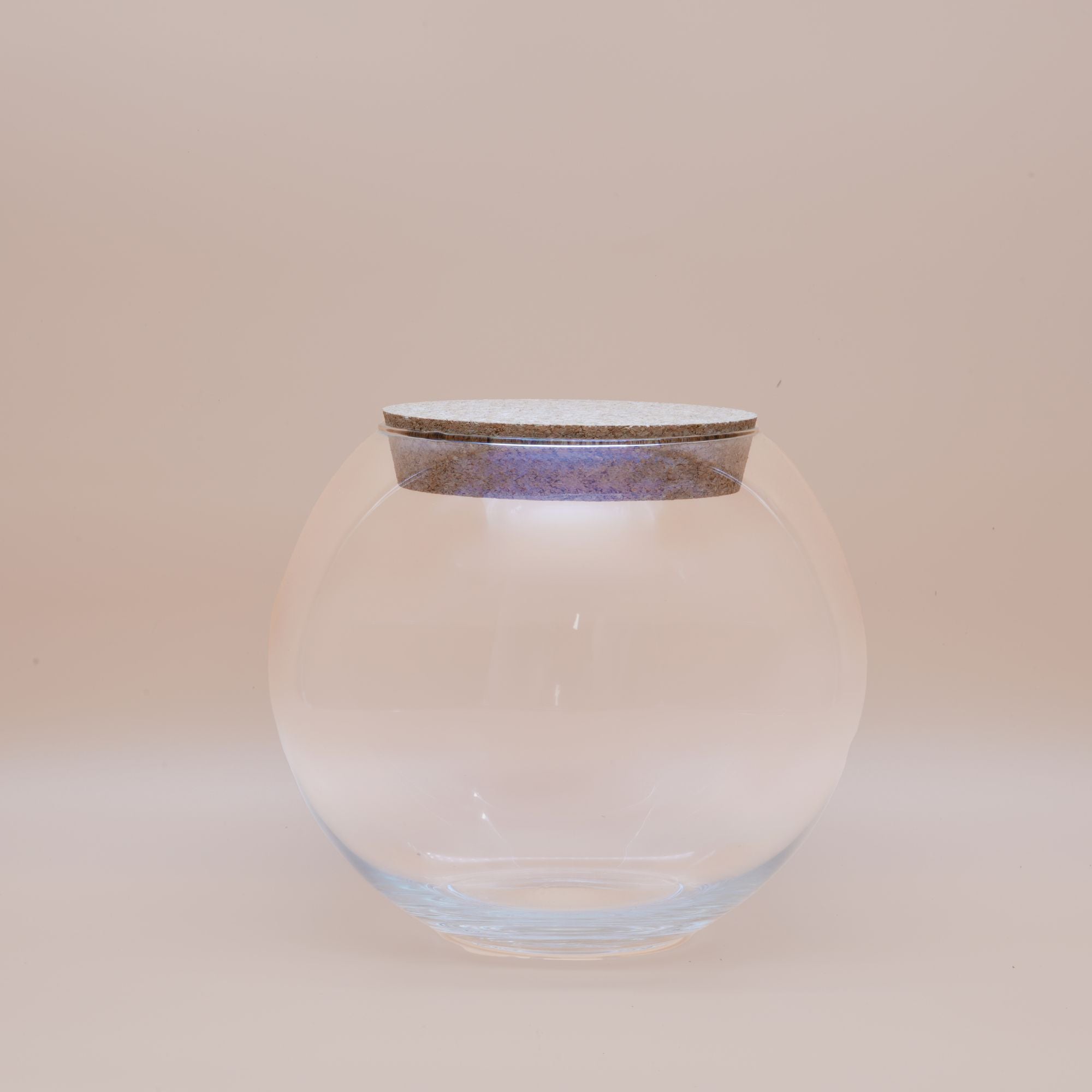 Product Details
Discover the magical world of terrariums with this handmade fishbowl glass container. This closed vessel allow you to create a thriving, self-contained indoor garden paradise.
Our artisan-crafted glass containers make starting your terrarium journey easy. Just add activated charcoal, gravel, soil and the mini plants of your choice. Tropical options like delicate ferns, vibrant fittonias and miniature palms thrive in the humid, enclosed environment. 
Display your terrarium on a desk or shelf and watch your landscape transform day by day.  The sealed habitat guarantees your plants flourish with minimal effort.
Bring a living ecosystem into your home with one of our handmade glass terrariums. It's a therapeutic hobby and gorgeous home decor item all-in-one! They also make  perfect gift. 
Find plants and other accessories for your terrarium in our store.
Size:
↑ 21 cm 
Ø 26 cm 
Care:
Please note that due to the handmade nature of the glass, there may be slight imperfections in the glass. 
Since the glassware is crafted by hand, minor imperfections like tiny bubbles or slight irregularities may be present; kindly make allowances for such nuances. While we strive to include the plants specified in the description, there may be instances where a substitute is provided due to stock availability.
Each plant is one-of-a-kind, so while it may not look identical to the picture, it will be similar in size and type. Additionally, the color of the plants may vary from what is shown in the photos.
The photos provided of ready made terrariums serve as a general guide to the product's appearance. Since each item is handcrafted, slight variations in its look are to be expected.
As your package includes live plants, we recommend unboxing your items at your earliest convenience.