Custom delivery options
Whether it's 50 branded bonsais all to your address or 5,000 to 5,000 different addresses, we can help. We can collect recipient data through GDPR compliant forms and send your branded bonsais direct to your recipients or send straight to you.
Choose your delivery date with fulfillment times from as little as days.
Flexible branding
Our miniature bonsais can be potted in a range of different pots with various branding options. From branded pots to sustainable branded posts, we'll customise your bonsais.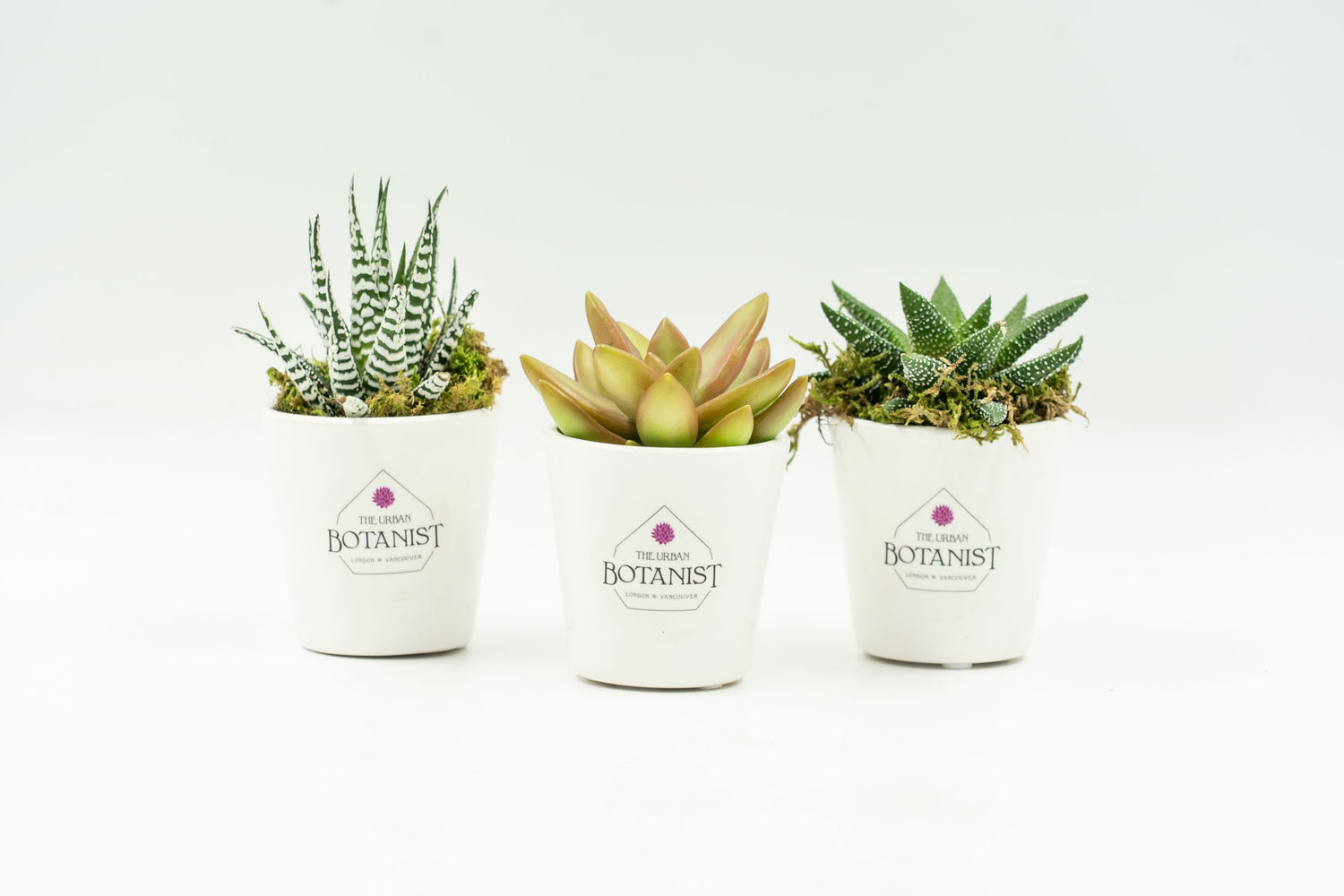 Various Size and Budget Options
Our branded bonsais start at just £3.50 with prices based on order quantity, branding requirements and shipment options.
Custom messages or marketing material
If we're shipping your branded bonsais direct to the recipients, you can send marketing mateerials to us to include in your shipments.
Contact us about Branded Bonsai Plants
Let us know a bit about what you're looking for and one of our branded plant gift specialists will get in back to you as soon as possible.