Corporate Christmas Gifts Shipped to You or Your Recipients
From drop shipping 100 bottle gardens to 500 addresses or sending 1,000 botanical baubles to 1 address, we can help.
We can ship all your corporate Christmas gifts to different addresses or the same one. And we work with GDPR compliant data collection measures to ensure your recipients' details are protected.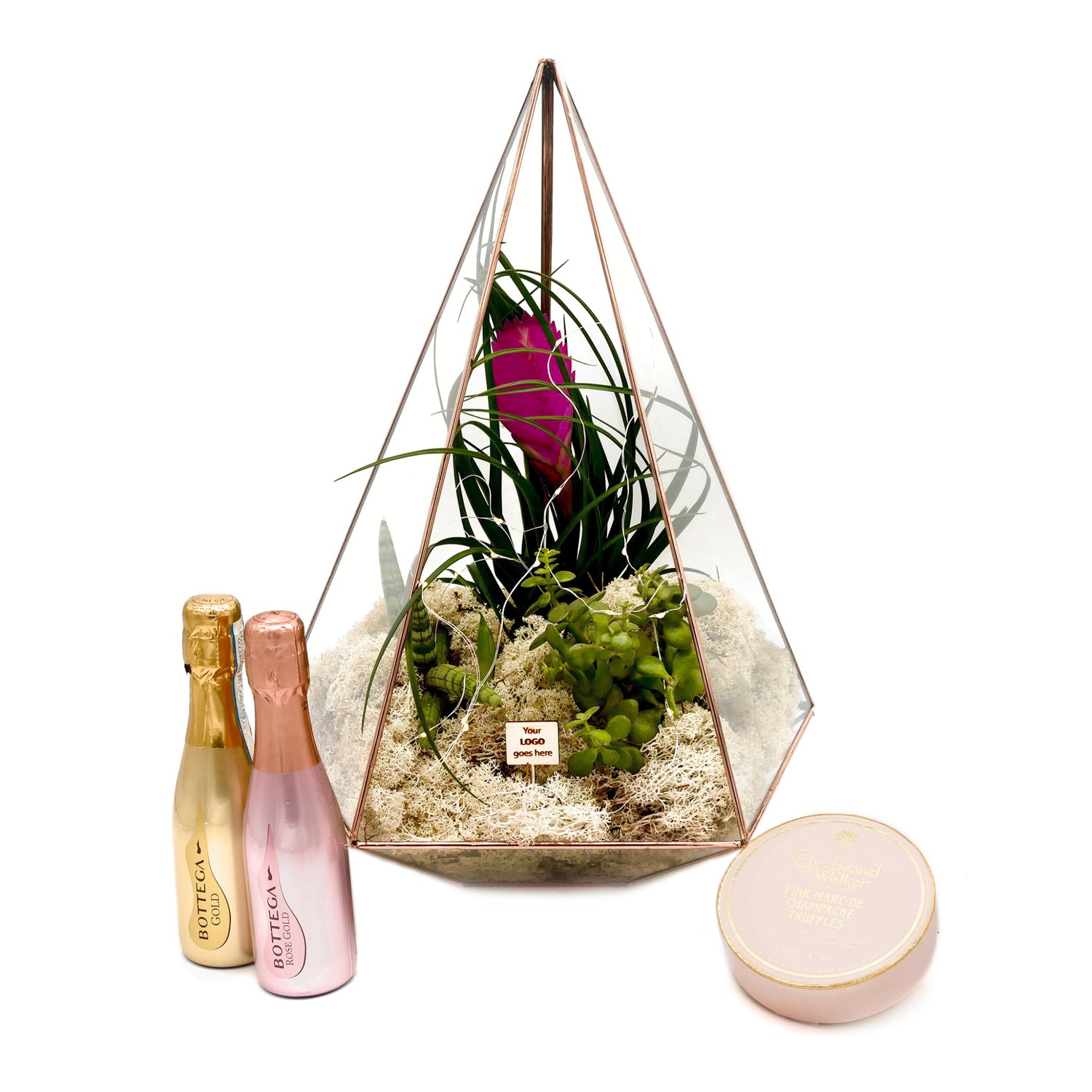 Sustainable Christmas gifts that last
Branded or unbranded? It's entirely up to you. You can customise your corporate Christmas gifts with logos if you choose. Chat to us about your branding preferences.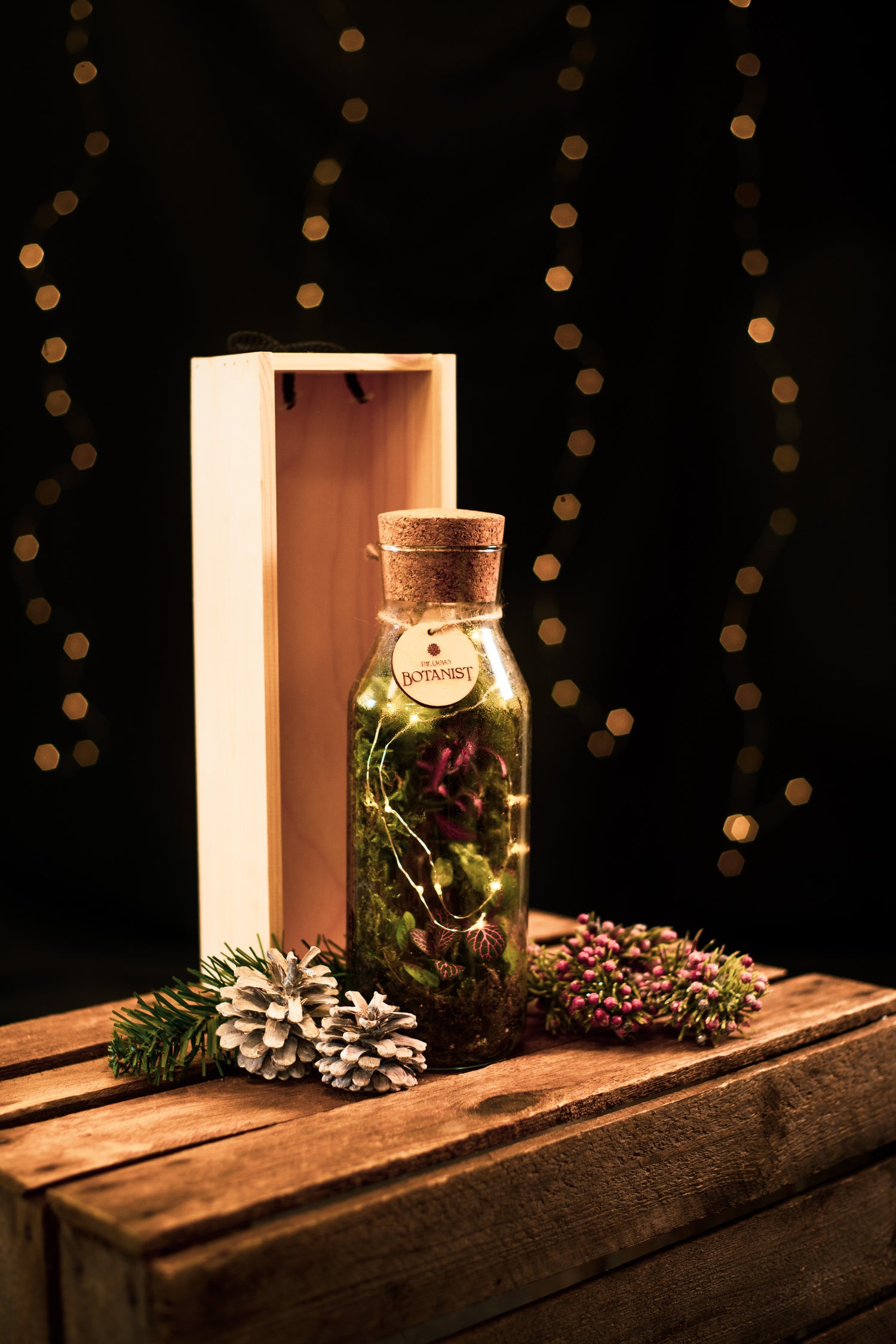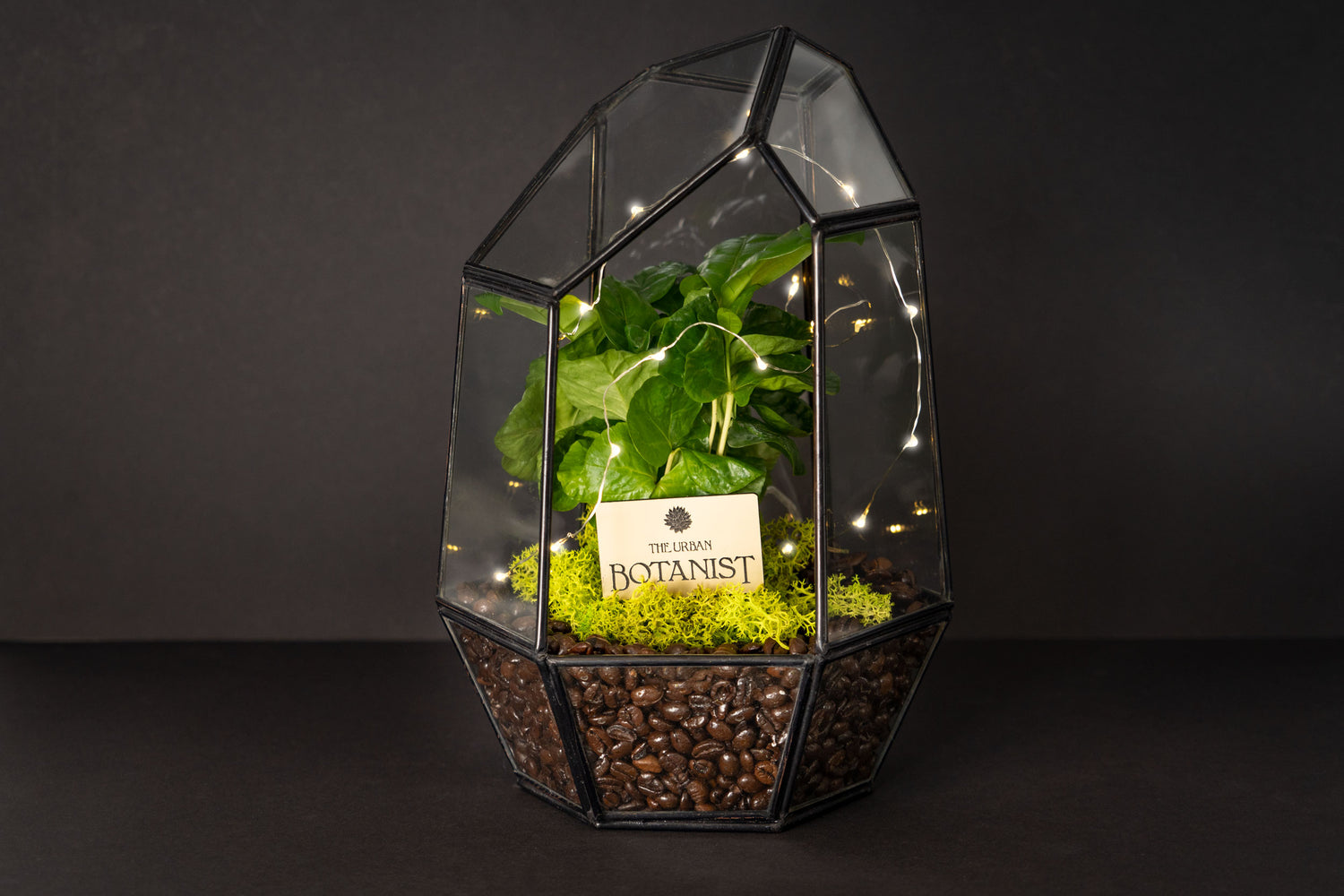 Options for all sizes & budgets
We have a really great selection of corporate Christmas gift products to meet a whole range of budgets. Our cute, long lasting branded succulents start at £3.50 each. Or if you're really treating clients, employees and suppliers this Christmas, we can offer exquisite fully assembled plant terrariums and ecosystems complete with champagne and luxury truffles.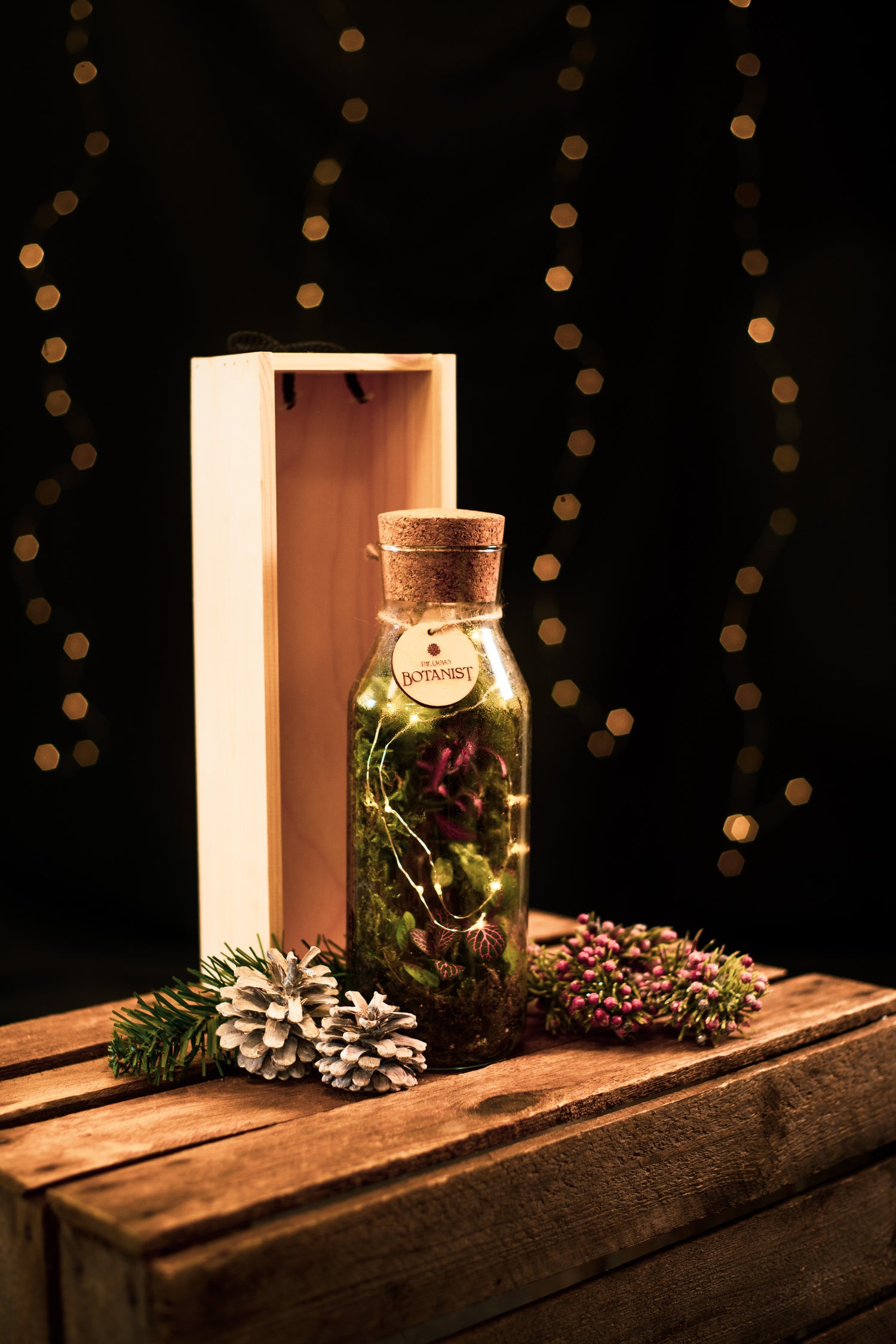 Add Custom Gift Messaging
Full service fulfillment options available! Need to include a Christmas card, gift message or other items? No problem! Just ship them to us and we will make sure your message makes it into the hands of your recipients.
We can also source additional supplementary items where required.
Most of our corporate Christmas gifts can be customised or we can work with you to create something entirely bespoke for your business. Just get in touch.
Featured Corporate Christmas Gifts