Coffea Arabica ◦ Arabian Coffee Plant ◦ Terrarium Plant
Regular price

Sale price

£6.95
Hurry, only 2 items left in stock!
Delivered straight to your door
Order by 2 pm for same day dispatch (Mon-Fri)
Free delivery over £50*
Share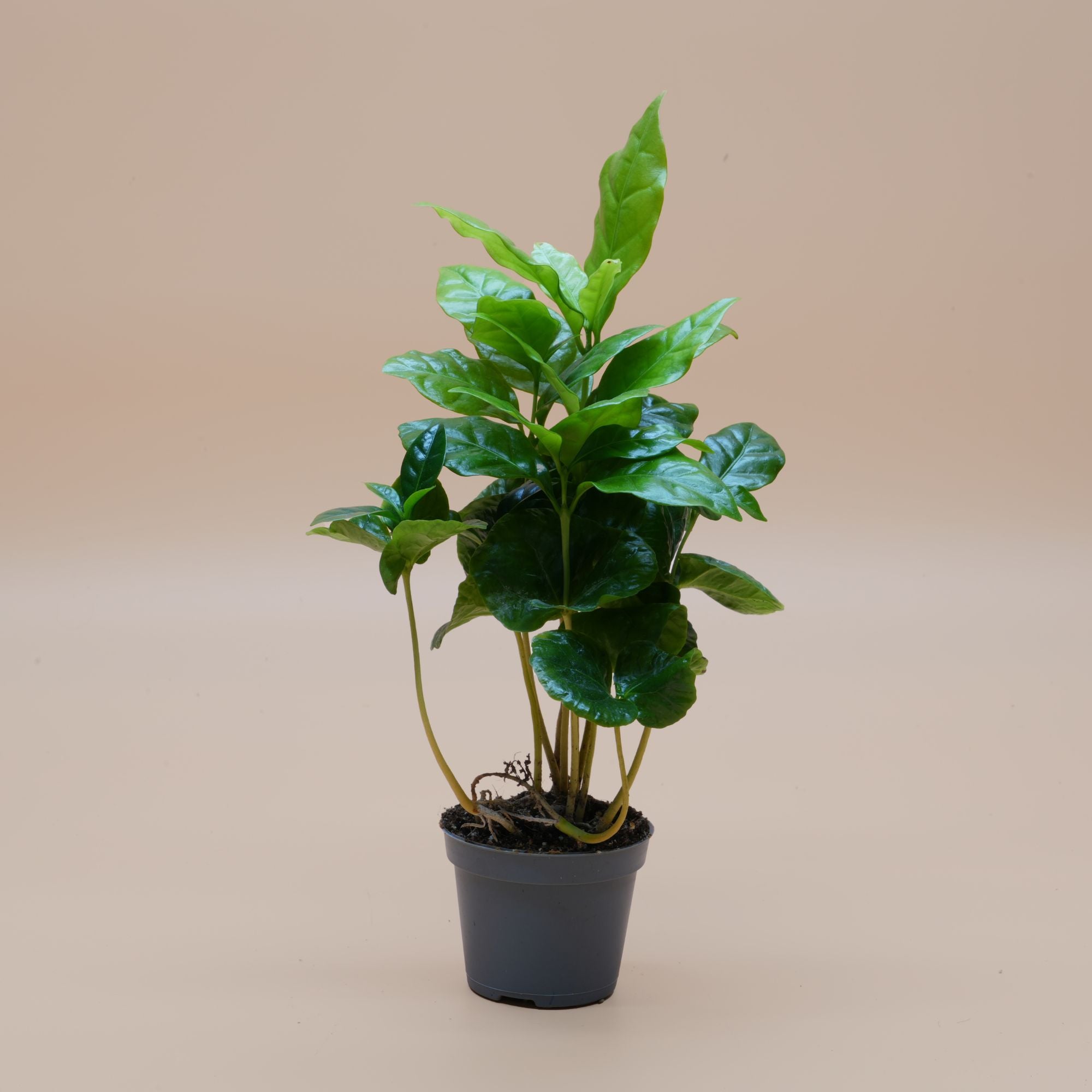 Product Details
Introducing the Coffea Arabica, a beautifully vibrant small indoor plant that not only adds a pop of green to your space but also brings the allure of coffee into your home. Originating from Ethiopia, this plant flaunts shiny mid-green leaves and, when mature, may produce small white fragrant flowers and berries that ripen to contain coffee beans. It's the perfect manageable addition to small spaces and makes an excellent air purifier.
Easy and Rewarding Care
Coffea Arabica is incredibly easy to look after, even for novice plant parents. It thrives in bright spaces without exposure to strong, direct sunlight. The plant prefers fertile, well-drained soil and requires regular watering. Keep the soil lightly moist, letting the top 2cm dry out between waterings. To provide the needed humidity, you can either mist the plant or use a pebble tray. Watering regime will differ in a closed terrarium. 
Perfect for Small Spaces
Ideal for apartments, window sills, bathrooms, office desks, or kitchens, this plant is a versatile addition to any indoor setting. Its compact size and air-purifying qualities make it a must-have for those looking to optimize their living spaces.
A Thoughtful Gift
Looking for a unique gift? Coffea Arabica is not just a plant; it symbolizes 'a helping hand in time of need.' Whether it's a birthday, housewarming, or any holiday, this baby plant makes a thoughtful gift, even for those who aren't coffee lovers.
Pot size
Ø 6-7 cm 
Since the glassware is crafted by hand, minor imperfections like tiny bubbles or slight irregularities may be present; kindly make allowances for such nuances. While we strive to include the plants specified in the description, there may be instances where a substitute is provided due to stock availability.
Each plant is one-of-a-kind, so while it may not look identical to the picture, it will be similar in size and type. Additionally, the color of the plants may vary from what is shown in the photos.
The photos provided of ready made terrariums serve as a general guide to the product's appearance. Since each item is handcrafted, slight variations in its look are to be expected.
As your package includes live plants, we recommend unboxing your items at your earliest convenience.