DIY Terrarium Kit ◦ Marylebone H: 25 cm
Regular price

Sale price

£69.95
Delivered straight to your door
Order by 2 pm for same day dispatch (Mon-Fri)
Free delivery over £50*
Share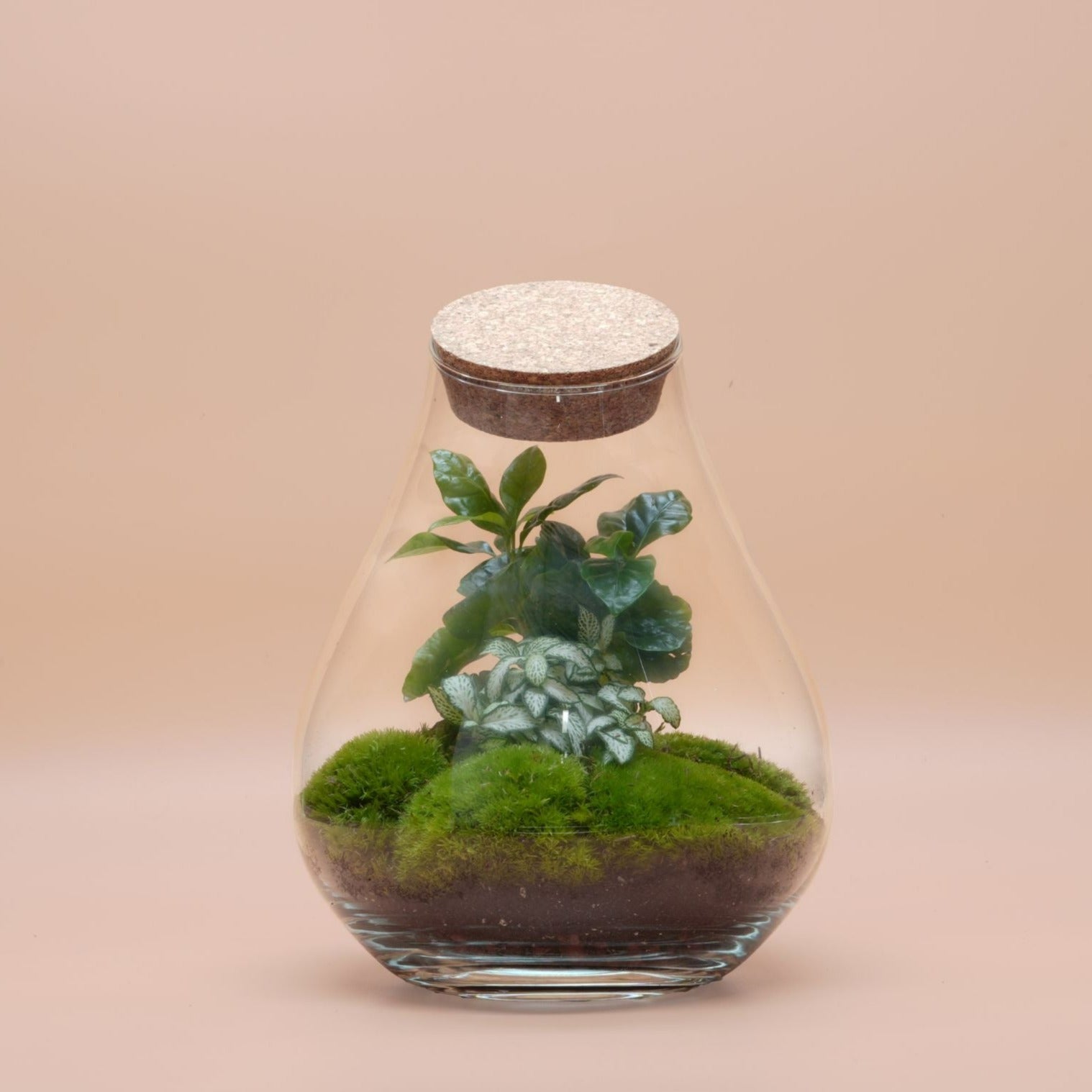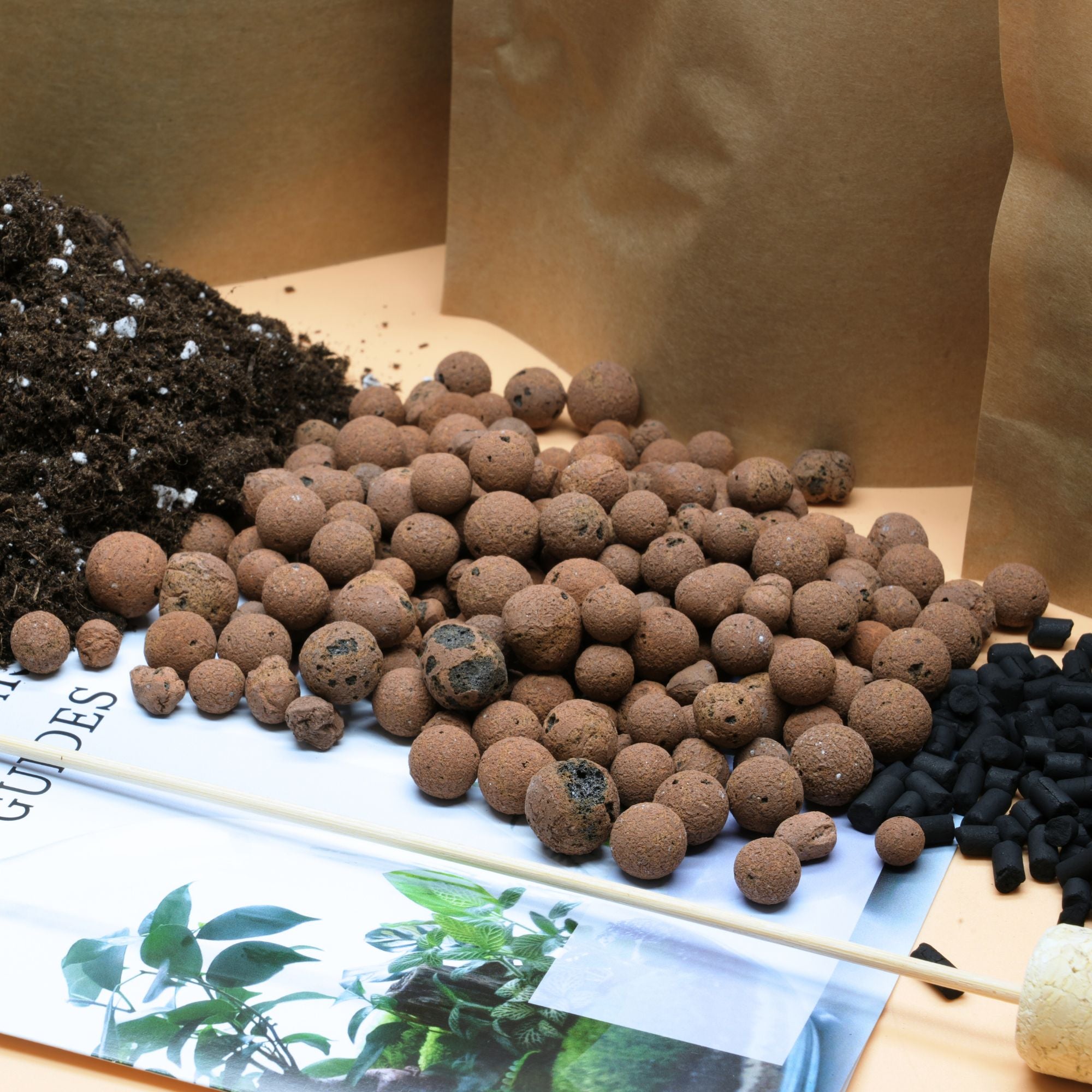 Product Details
Embrace the joy of indoor gardening with our DIY Terrarium Kit in a Small Teardrop Container. This all-inclusive kit is your gateway to a miniature world of lush greenery. It's the perfect gift for those looking to reconnect with nature, and it's so easy to assemble that you'll have your own little ecosystem in no time.
Looking for a gift that stands out? This DIY Terrarium Set is not just a product; it's an experience. Gift it to your loved ones and watch them delight in creating their own miniature world.
Our DIY Terrarium Kit in a Small Teardrop Container is an easy, affordable, and delightful way to dive into the world of terrariums. Whether you're a seasoned gardener or a complete beginner, this kit offers a straightforward and enjoyable experience. So why wait? Reconnect with nature today!
This DIY terrarium kit arrives with everything you need to make a terrarium. 
Glass Size:
↑ 25 cm
Ø 20 cm 
Included:
2 Adorable Plants: Coffea Arabica and Fittonia
Moss: A live moss to give your terrarium that lush, green look.
Glass Container with Cork Lid: A stylish and functional container to house your miniature garden.
Layering Essentials: Everything you need for proper drainage and plant health, including soil, charcoal, and clay pebbles
Instructions and Care Guide: Straightforward steps to build your terrarium and a comprehensive care guide to keep it thriving.
Easy to Assemble:
All the essentials are included, and the step-by-step guide ensures that you can assemble your terrarium with ease, even if you're a beginner.
Since the glassware is crafted by hand, minor imperfections like tiny bubbles or slight irregularities may be present; kindly make allowances for such nuances. While we strive to include the plants specified in the description, there may be instances where a substitute is provided due to stock availability.
Each plant is one-of-a-kind, so while it may not look identical to the picture, it will be similar in size and type. Additionally, the color of the plants may vary from what is shown in the photos.
The photos provided of ready made terrariums serve as a general guide to the product's appearance. Since each item is handcrafted, slight variations in its look are to be expected.
As your package includes live plants, we recommend unboxing your items at your earliest convenience.