Nerve Plant ◦ Red Fittonia ◦ Terrarium Plant
Regular price

Sale price

£6.95
Delivered straight to your door
Order by 2 pm for same day dispatch (Mon-Fri)
Free delivery over £50*
Share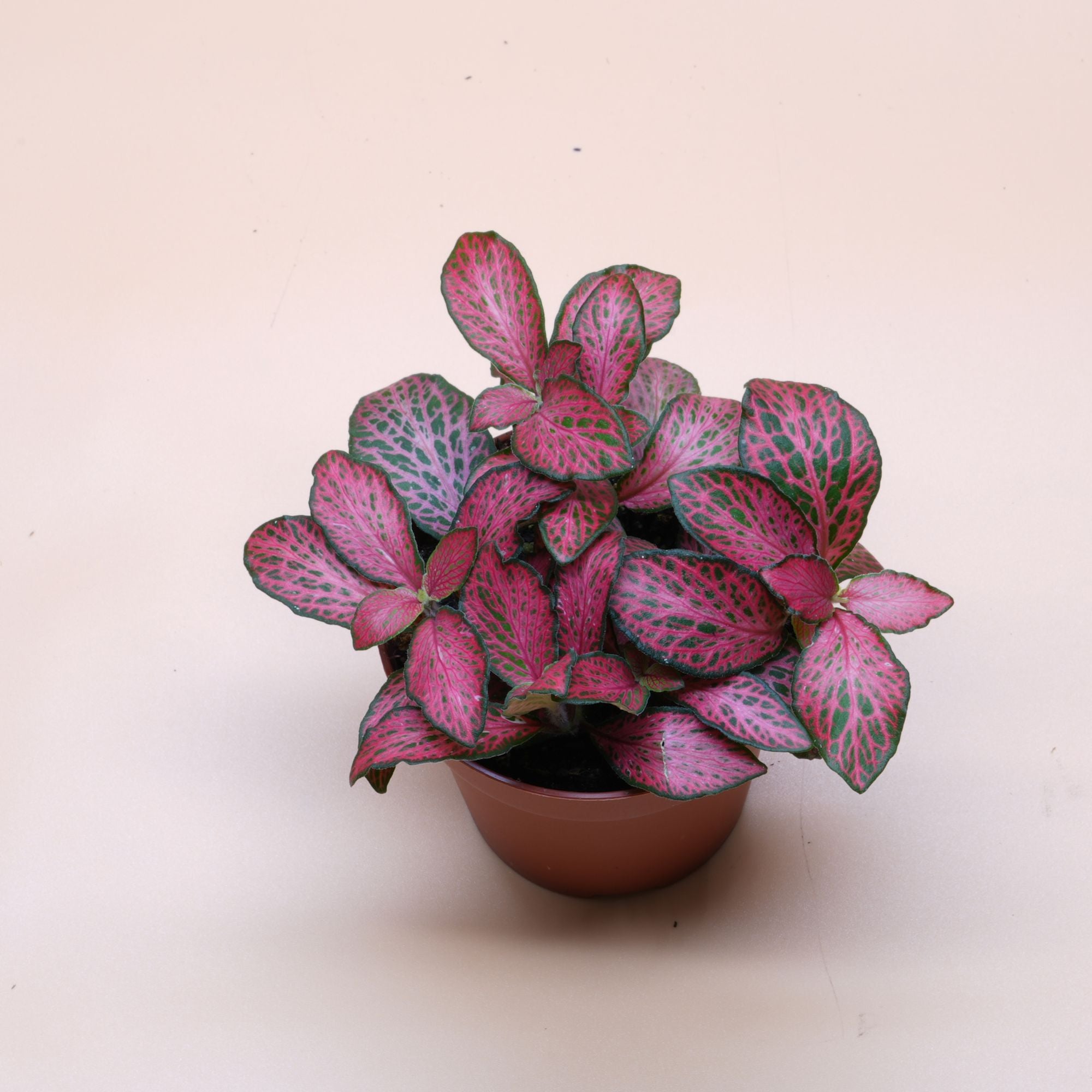 Product Details
Introducing the Fittonia Nerve Plant, a stunning houseplant that's not just easy to care for but also an excellent choice for closed terrariums. Known for its striking foliage, this plant adds a splash of color and texture to any indoor setting.
Effortless Care for a Rewarding Experience
Caring for a Fittonia Nerve Plant is a breeze. It thrives in bright, indirect light and appreciates consistent moisture. Water the plant when the top 50% of the soil is dry, and you'll see its leaves perk up almost instantly. The plant enjoys room temperatures between 18-26°C and higher humidity levels, making it ideal for closed terrariums.
Elevate Your Decor with Striking Foliage
The Fittonia Nerve Plant is more than just a plant; it's a decorative masterpiece. Its rich dark-green leaves adorned with intricate veins create a mesmerizing pattern, making it a focal point in any room. Whether you place it in your living room or office, it's sure to catch everyone's eye.
Ideal for Closed Terrariums
One of the standout features of the Fittonia Nerve Plant is its suitability for closed terrariums. Its love for high humidity and moderate light conditions makes it a perfect fit for terrarium environments. Plus, its compact size ensures it doesn't outgrow its space too quickly.
Pot Size
Ø 8.5 cm 
Since the glassware is crafted by hand, minor imperfections like tiny bubbles or slight irregularities may be present; kindly make allowances for such nuances. While we strive to include the plants specified in the description, there may be instances where a substitute is provided due to stock availability.
Each plant is one-of-a-kind, so while it may not look identical to the picture, it will be similar in size and type. Additionally, the color of the plants may vary from what is shown in the photos.
The photos provided of ready made terrariums serve as a general guide to the product's appearance. Since each item is handcrafted, slight variations in its look are to be expected.
As your package includes live plants, we recommend unboxing your items at your earliest convenience.